Plastics Group of America Names John McElreath General Manager
June 26, 2018
Industry Veteran Brings Years of Experience to the Position
(Woonsocket, Rhode Island) – The Plastics Group of America recently named John McElreath as its new General Manager. John has over 25 years of experience in the plastics industry. He began his career at Coz Plastics where he handled both molding and color matching duties. He next worked at ECM Plastics for 10 years where he handled Quality Control and Production Scheduling duties. Most recently, he was the QC Manager for Clariant Plastics. His years of training and plastics' applied expertise make him a perfect candidate for the position. At TPG, John will oversee plant operations.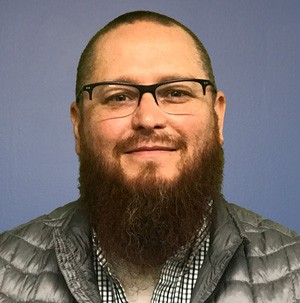 TPG's President, Bob Lebeaux, stated "we are pleased to be able to add John to our already talented staff. He brings a level of knowledge and applied expertise that will raise our operations to a new level. His years of experience will serve us well and his careful guidance will enable us to continue to provide exceptional products and service to our valued customers."
John lives in Northbridge, MA with his wife, Melissa, his son, Michael, and his daughter, Nina.
About TPG
The Plastics Group of America is a leading supplier and manufacturer of thermoplastic resins. Headquartered in Woonsocket, RI, TPG's services include custom compounding, toll processing, recycling, and distribution. For more information about any of the products or services that the Plastics Group of America has to offer, please call them at 800-984-4874 or visit their website at www.plasticsgroup.com.